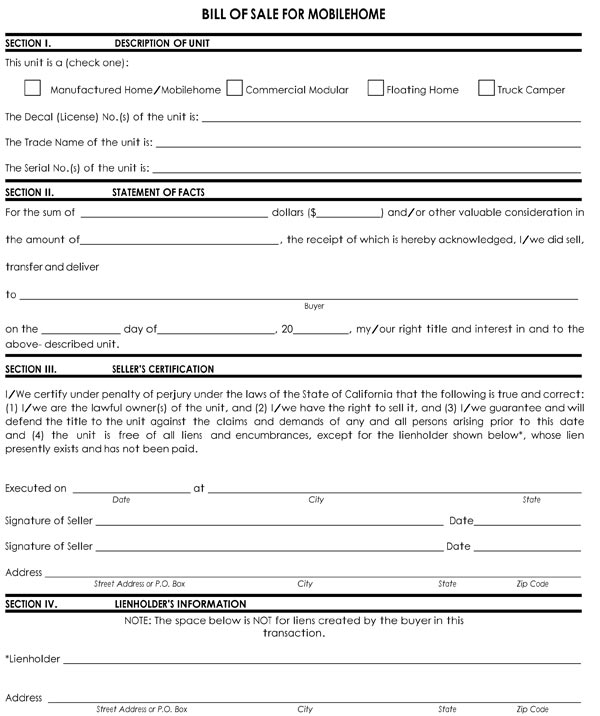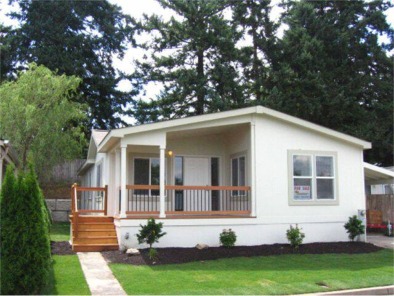 A mobile home bill of sale a legal document that is specially designed to protect the basic rights of the sellers and buyers in a private sale of a mobile home.  The seller uses this bill of sale to transfer his rights and interest of the mobile home, which is being sold, to the buyer legally. The mobile home bill of sale contains the terms and conditions of the sale of a mobile home.  It is important to both buyer and seller and it prevents possible problems that may happen in the future. This bill of sale is also very handy and useful when it comes to tax and accounting purposes.
Mobile Home Bill Of Sale Details
It is important to get your mobile home selling or buying transaction documented in writing. The bill of sale for mobile home contains detailed instructions to make you better understands the terms of this legal document.  A typical mobile home bill of sale template includes the following information:
Consideration is the provision that states the total amount paid for the mobile home sale. This helps the buyer to prove that the amount was paid for the valuable consideration.
Buyers and sellers name and address- this information helps locate the two parties in this sale in case a dispute arises.
Model, size, make, year, serial number and mileage- all these information helps identify the mobile home that is being sold.
Location- this location of a mobile home being sold.
Warranty clause- this contains the description of any warranty the seller provides in reference to the sale of the mobile home.
Notary acknowledgement block- this is very important because it will solve problems in cases where the validity of Mobile home is in question.
Download mobile home bill of sale form
So if you are intending to buy or sell home mobile, keep yourself equipped with the great mobile home bill of sale form that will help you free from the future disputes. Feel free to download the free mobile home bill of sale form to make your bill of sale fast and easily.