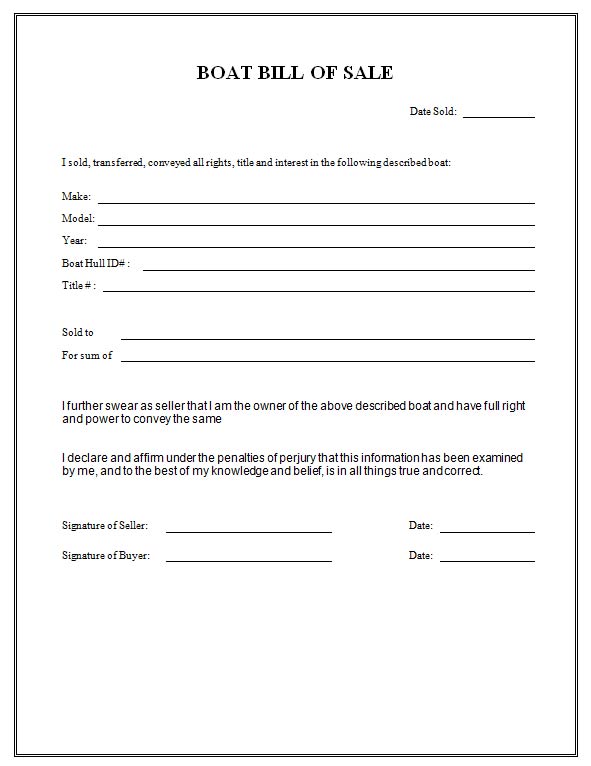 If you are selling or buying a boat, you definitely need a boat bill of sale. On this page, you can download a free boat bill of sale form that allows you to create bill of sale for a boat free.
The template is in Microsoft Word document format so it is very easy to use.  Please follow the steps below to use the free boat bill of sale template:
First, you need to download it. the download file is in ZIP format so you have to extract it before accessing the bill of sale form
Second, fill out necessary information about boat, buyer and seller with signature, and date.
Print two copies of the bill of sale. Both buyer and seller should keep one copy
Buyer should bring the boat bill of sale form to register the boat. Be sure consult with DMV in your state to ask for more details.