Home
/
Motorcycle Bill of Sale Template
Motorcycle Bill of Sale Template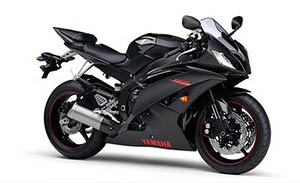 In this section, you can find very useful and handy motorcycle bill of sale template to create your own professional bill of sale while selling or buying a motorcycle.  Our templates are in Microsoft Word so they are totally editable and customizable. The template features information on buyer, seller and motorcycle being sold. They also have correct legal language that is required for a bill of sale.
Motorcycle bill of sale is a legal document that used between motorcycle seller and buyer for transferring title of motorcycle being sold.  Both buyer and seller have to sign the bill of sale and keep a copy of it for future proof of ownership.
To create a motorcycle bill of sale, you need to follow the steps below:
Browse the templates below to find one that suit your needs.
Unzip the template and fill in necessary information.
Print out the bill of sale and sign it.
Download motorcycle bill of sale template
Start browsing the motorcycle bill of sale templates below and download the one that best suit your needs. Feel free to customize it if you want.